Avant de quitter Nantes pour une escapade parisienne chez ma soeur Gabrielle, je tenais à vous montrer mon dernier projet, à partir d'un pouf / repose-pied trouvé chez Emmaüs pour une bouchée de pain.
Before leaving Nantes this afternoon for a very chic parisian long week-end at my sister's, I wanted to share my last project with you : from a footrest that I've found in the second-hand-discount store, at a very low price.
Un vieux tissu rose cousu sur le coussin d'origine, une bonne vieille couche de vernis ... bref, un peu de boulot en perspective mais beaucoup de potentiel.
An old pink fabric, a big coat of polish ... in a word, a lot of work to give it a new look, but a lot of potential too !

Pour le socle : ponçage, sous-couche et 2 couches de peinture blanche.
For the base : sanding, primer, and 2 coats of white paint.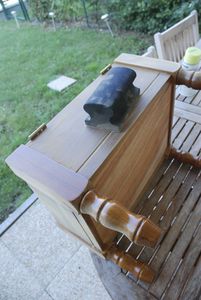 Assise : mise "à nu" du tissu d'origine (qui n'était pas si mal, mais pas de mon goût ...), ajout d'un nouveau tissu plus moderne et d'un autre pour cacher les agrafes car ce repose-pied cache un rangement ! Il fallait donc que l'intérieur soit sympa quand on l'ouvre.
For the seat : I've discovered the original fabric under the pink one, which was not so bad, but definitely not my style. So I stapled a more modern fabric, and another one inside to cover the stapling : the footrest hides a storage inside, so it had to look good when we open it.
Et voila le travail !
And voila !!!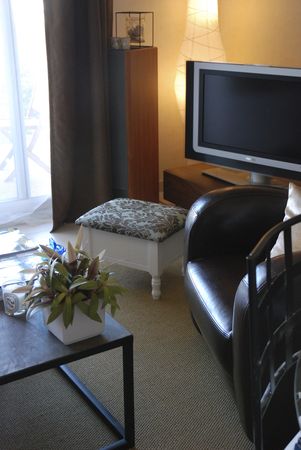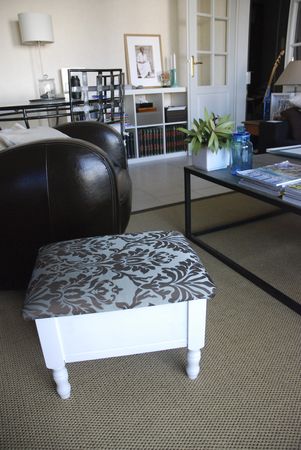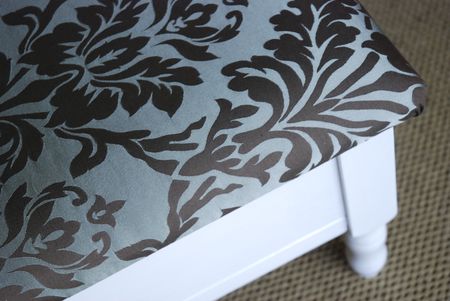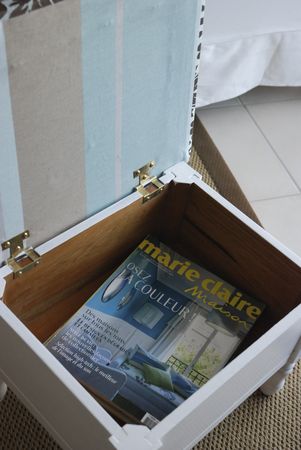 Joli, très pratique, et surtout personnalisé au style du salon : j'adore !
Beautiful, useful and tailor-made to look good in our living-room : I LOVE IT !


Et très très très confortable ... même approuvé par mon petit voisin qui l'a essayé ce matin pour regarder les dessins-animés !
And also, very very very comfortable ... even approuved by my little neighbour who tried it this morning to watch cartoons !