Hi there !
This week, I had my 2nd sonogram, and it went great !! The baby is so much bigger now (compared to the first sonogram in december) and looks perfect ! And he/she didn't stop kicking during the examination, it was amazing to see her/him moving on the screen and to feel the kick at the same time !
Cette semaine a eu lieu ma 2ème échographie (et oui, j'en suis déjà à la moitié de la grossesse, le temps passe bien vite !), et c'était un moment génial ! Le bébé est tellement plus grand maintenant (comparé à l'écho de décembre), et a l'air parfait ! Il/elle n'a pas arrêté de bouger pendant l'examen, et c'était incroyable de le voir gigoter à l'écran et de le sentir en même temps !
Here's a peak. She/he's already the most beautiful baby ever !!
Voici un petit portrait. C'est déjà le plus beau !!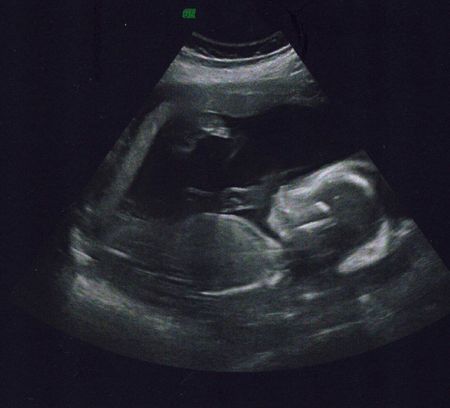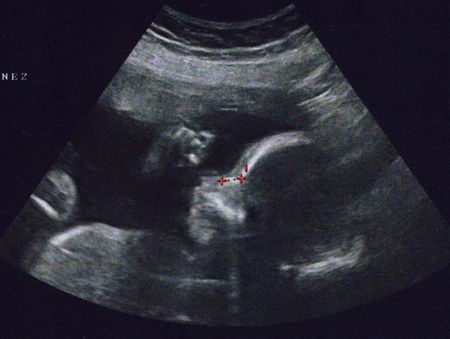 He/she even said hello when we were watching. Already very polite !
Il/elle nous a même fait un petit coucou pendant que nous le regardions. Déjà très bien élevé ma foi ...

And that's me, 2 weeks ago during a walk by the sea with my sister.
Et me voilà, il y a 2 semaines, pendant un petit tour à la mer avec ma soeur (au Pouliguen, pour ceux qui connaissent)