It's never too late ! I wanted to show you what I gave my Mum for Christmas this year : a footstool I'd found last autumn in a thrift store, for like 10€. But of course, after a little makeover !
Il n'est jamais trop tard ! Je voulais vous montrer ce que j'ai offert à ma maman pour Noël : un repose-pied trouvé cet automne chez Emmaüs ou Troc.com (je ne sais plus trop), pour 10€. Mais bien sûr, après un petit relooking !
Here's the before :
Voici l'"avant" (beurk) :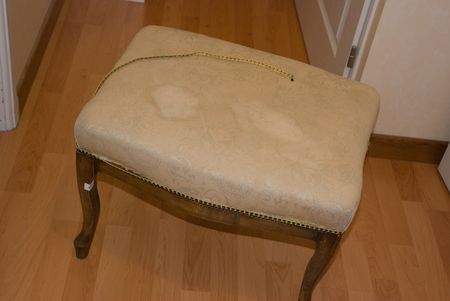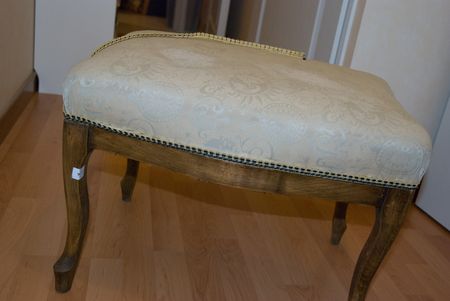 Here's the "during" :
Voici le "pendant" :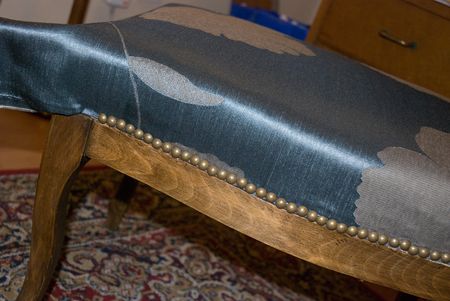 Here's the after :
Et voilà le résultat : (tissu Myrtille)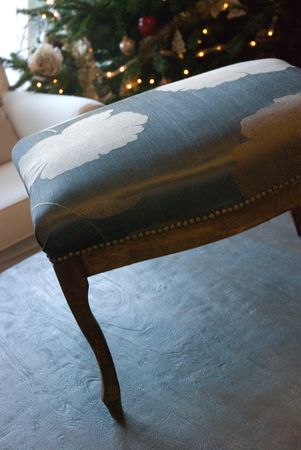 What do you think ?
Qu'en pensez-vous ?