Today, the bathroom spring-cleaning : sorting our products, decluttering, and organizing !! I usually do that every year.
I've used these great drawer-organizers : I LOVE THEM !! They come in different sizes and you can clip them together to create custome storage solutions for every need !
Aujourd'hui, opération rangement de la salle de bain : tri des produits, rangement et organisation ! Je fais ça une fois par an. Cette année, j'ai innové en utilisant mes nouveaux meilleurs amis : les organiseurs de tiroirs de chez Cas...rama. Ils ont plusieurs tailles, et on les clipse entre eux pour créer des rangements sur-mesure pour chaque tiroir !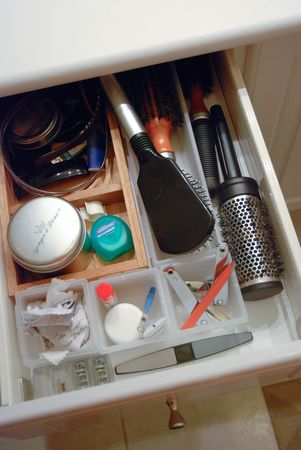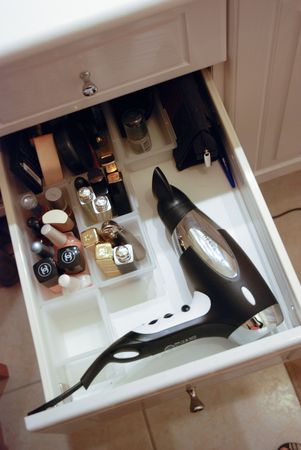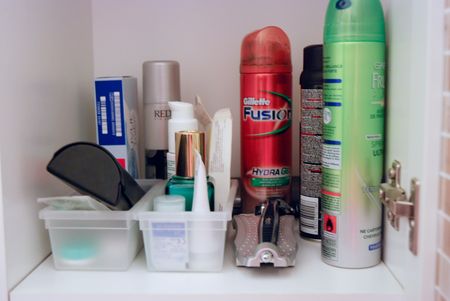 My tip : use them to organize your products on your shelves will keep them straight and tidy.
Petit conseil : utilisez ces organiseurs pour ranger vos produits sur vos étagères, ça les maintiendra droits et à leur place.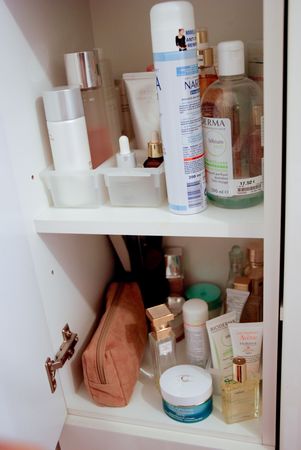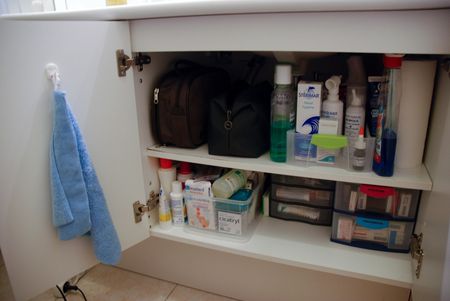 I organized all our medecine and first-aid products by categories : pain-killers, vitamins, band-aids...
J'ai classé nos médicaments et produits de 1ers soins par catégories : traitement de la douleur, vitamines, pansements ...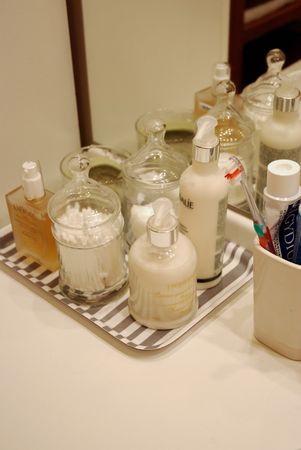 I love this tray
J'adore ce petit plateau
***
Next post : the laundry room
Prochain post : la buanderie
***