Tutorial available here.
Tuto disponible ici (en anglais par contre, mais assez simple à suivre quand même).
A few personal adaptations for this bag : 2 fabrics on the front, 2 magnetic buttons inside (1), a pocket for my brand new iPhone, a pocket for my pen, a snap hook for my keys (2), an inside pocket with a zipper (3), and a few "jewels" on the front.
Quelques adaptations personnelles pour ce sac : 2 tissus différents pour le devant, 2 boutons pressions magnétiques (1), une poche pour mon tout nouvel iPhone, un mousqueton pour ne plus perdre mes clés au fond du sac, un étui à crayon (2), une poche passepoilée zippée (3 - pile-poil la taille de mes papiers de voiture), et quelques 'pampilles-bling-bling' sur le devant. Fournitures : La Droguerie (pampilles), Mondial Tissu (doublure intérieure Liberty), Myrtille (tissu moutarde) - Au fait les nantaises, filez donc chez Myrtille Rte de Vannes profiter de leur liquidation avant déménagement : -50% !!!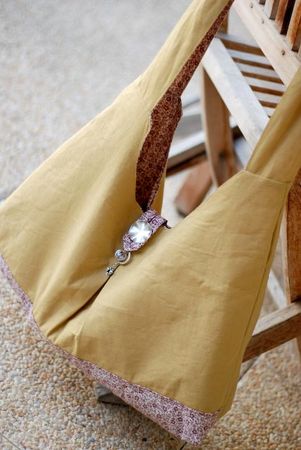 (Bonus : a peak at my giant belly and my new haircut)
(en prime : une petite photo de mon énorme ventre et de ma nouvelle coupe de cheveux)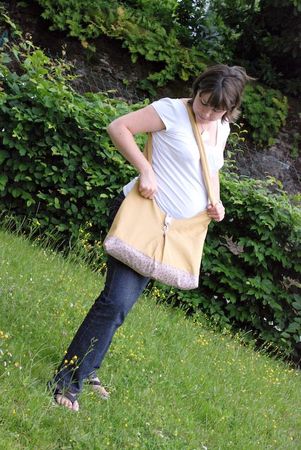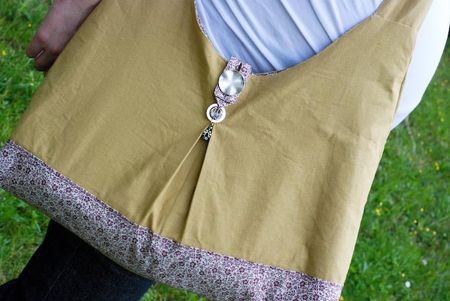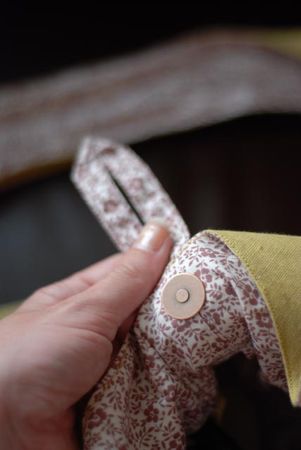 (1)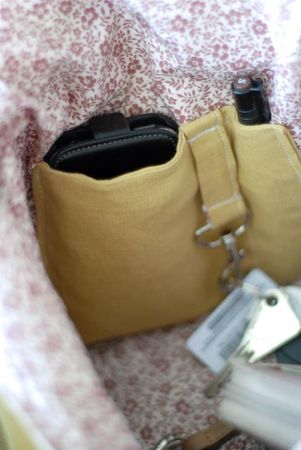 (2)



(3)

I hope you like it !
J'espère que ce 1er essai vous plaît !