Thank you so much for your interest in my papercut projects. I'm so glad you like my humble creations ! But I still need to practice. So here's another papercut I made to embellish my baby's sonogram. It took me about 4 hours, but I really enjoyed making it, and I'm quite happy with the result.
Merci beaucoup de votre intérêt pour mes petits découpages ... Je suis ravie que mes modestes créations vous plaisent ! Mais j'ai encore besoin de m'exercer à ce petit jeu là. Alors voici ma nouvelle réalisation créée pour agrémenter une échographie de mon bébé. Ca m'a pris environ 4 heures, mais je me suis bien amusée, et je suis assez contente du résultat !
The "during" pictures :
Les photos "pendant" :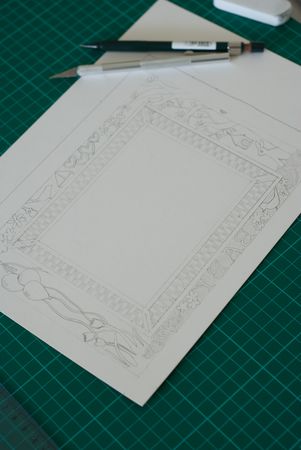 Drawing : around 2 hours
Le dessin : environ 2 heures de travail

The cutting part : another 2 hours of work
Le découpage : 2 autres heures de travail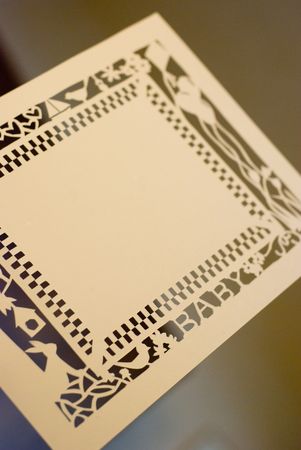 And the result (ouch, to be honest my fingers hurt quite a bit after all the cutting ...).
Et le résultat final (aïe, honnêtement mes doigts ont pas mal souffert ...).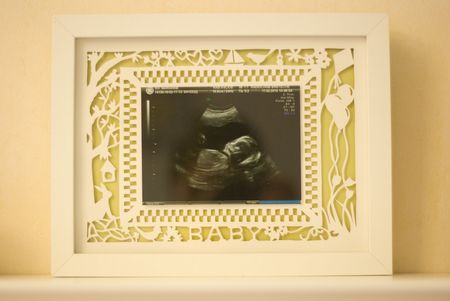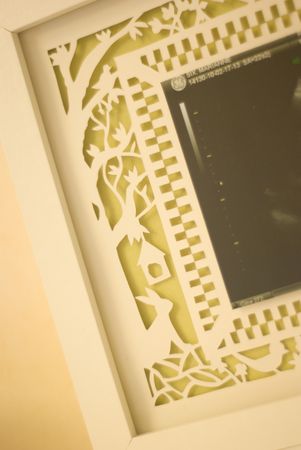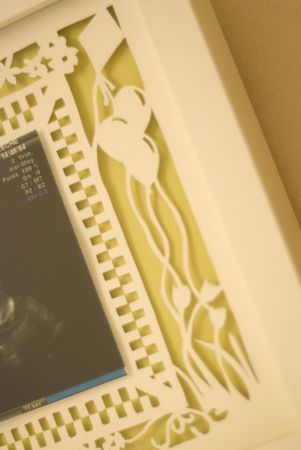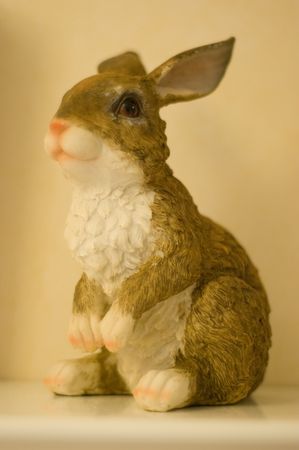 Aslo new in the nursery, this cute plastic bunny I've found in a discount store, very "Alice in Wonderland".
Autre nouveauté dans la nursery, ce petit lapin en plastique trouvé à la Foir'Fouille (et oui), très "Alice au pays des Merveilles".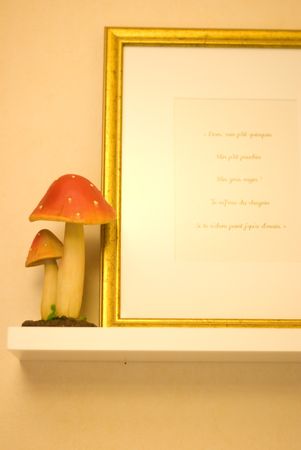 I've also found those mushrooms in the same store.
They were sold as garden decor items like the bunny ...
J'y ai aussi trouvé ces petits champignons.
Comme le lapin, ils étaient vendus comme déco de jardin ...


What about you, are you also fan of papercutting ?
Et vous, êtes-vous aussi fan de papier découpé ?