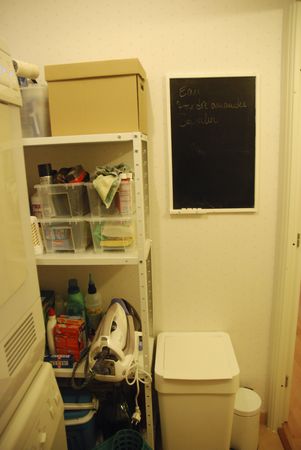 Nous habitons dans un appartement (avec un jardin, c'est donc à mi chemin entre l'appart et la maison), et l'une des pièces qui nous a séduit, c'est ... le cellier !!! Une sorte de pièce à tout faire qui nous permet de cacher l'électroménager, les produits d'entretien, les réserves de conserves et les nombreuses bouteilles d'alcool de Doudou (qu'il utilise pour ses cocktails).
We live in an appartment (with a garden, so half way from a real house !), and one of the rooms that seduced us was ... the laundry room ! A room where you can hide your appliances, cleaning products, cans and the many, many, many bottles my husband uses for cocktails !
Autant dire un lieu propice au bazar et au fouillis perpétuel ! Hier, j'ai donc décidé de réorganiser tout ça pour y voir plus clair.
It's a major clutter place so yesterday I've decided to reorganize the whole place.
Voici donc l'avant/après :
Here are the before/after pictures :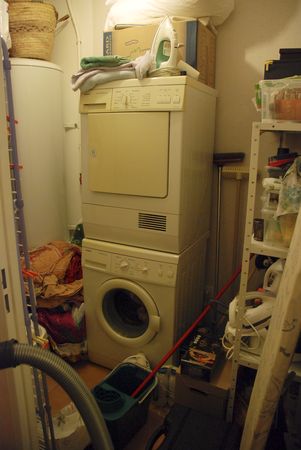 Avant / Before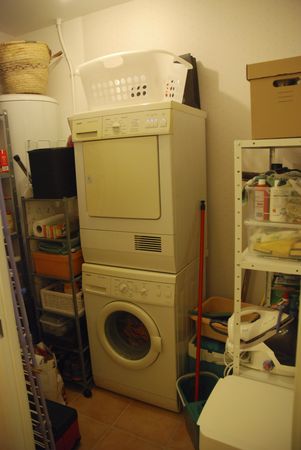 Après / After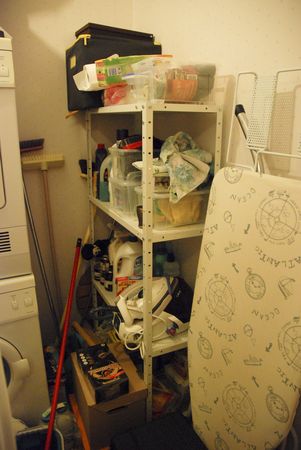 Avant / Before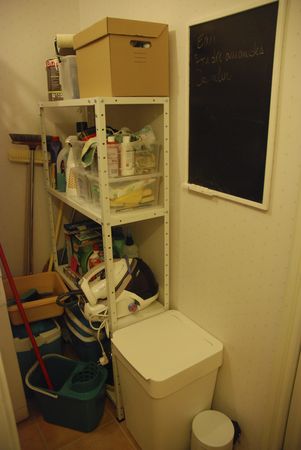 Après / After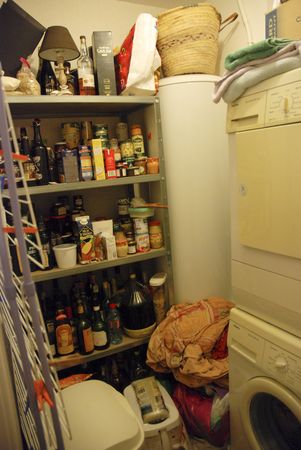 Avant / Before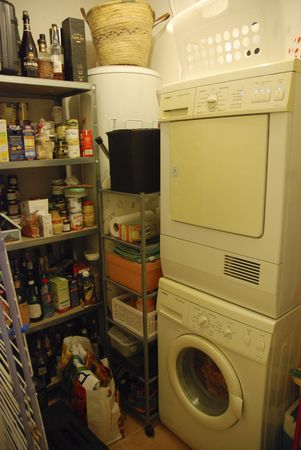 Après / After
Et bien ça soulage ! Ca donne même envie de faire des lessives, c'est vous dire !
Well, that's a relief ! And it even made me wanna do all my laundry in one day !